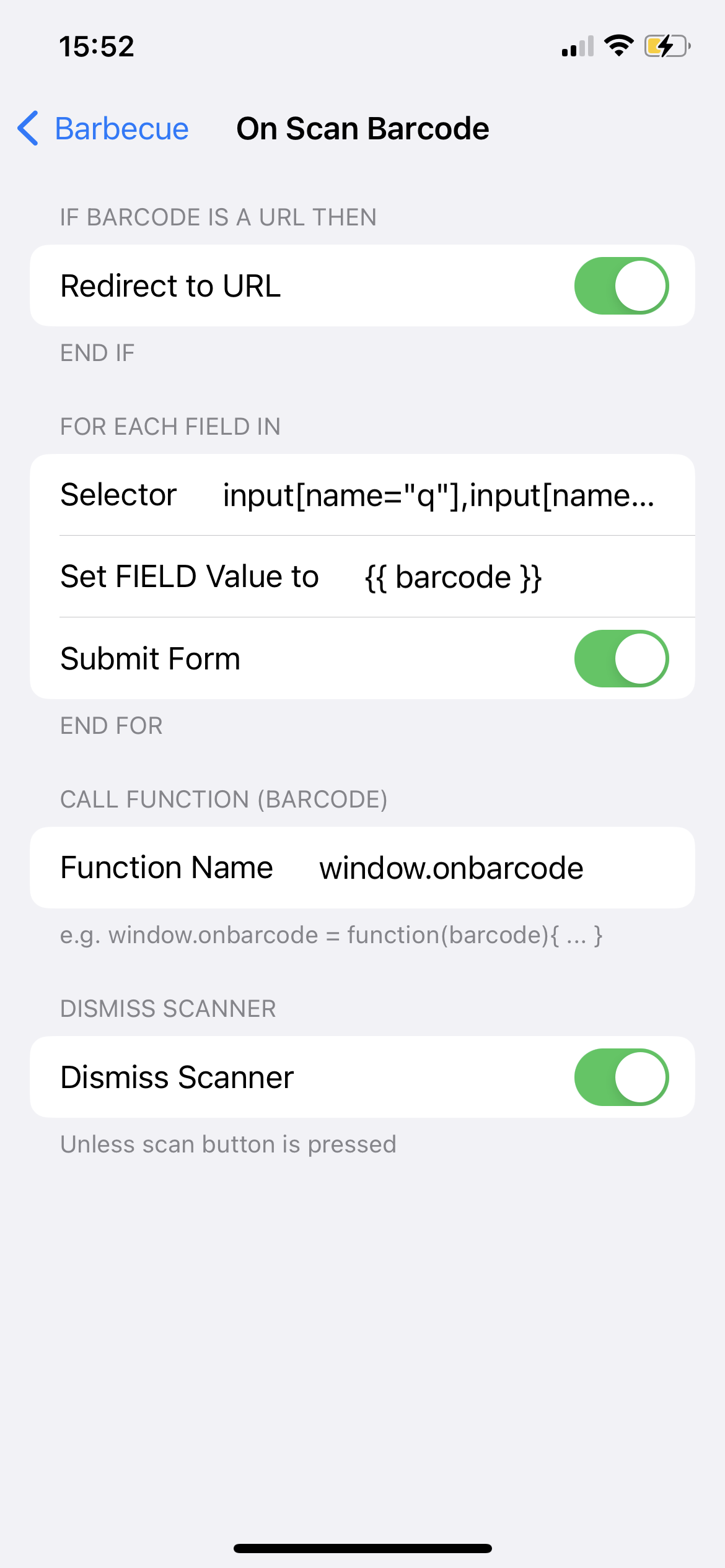 Unlocks iPhone's powerful barcode scanning technology for the web.
Integrate with any mobile web apps.
Provide a barcode scanning solution to any new or existing mobile web app. Stop doing manual updates and start using the Barbecue Browser. Allow your customers to scan barcodes into any web pages and fill out web forms hands-free!
Just a few simple steps to get started:
Download Barbecue Browser and open settings.
Set the field information you want to add barcode scanning.
Open your web app in Barbecue Browser.
Start scanning!
---
Try Barbecue Browser for free
Barbecue Browser is FREE for hobby and small business.

---
Getting help
or, contact us via email:
support@programmerbird.com